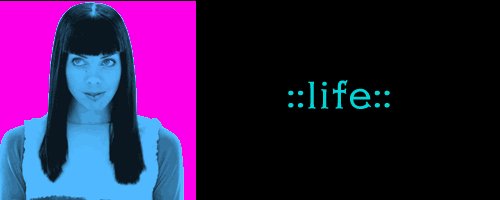 BIOGRAPHY-Brief
Bif Naked was born in 1971, the result of teen-age lust, in New Dehli India. She was adopted by American missionaries who moved her to Minneapolis, and Lexington, Kentucky,and eventually ending up in Winnipeg, Manitoba.

Bif enrolled in the University of Winnipeg majoring in theatre, and soon joined Jungle Milk, a local band who played covers of Ofra Hazra, and Grandfather Flash. A little while later she married Jungle Milk's drummer, a marriage that was very short lived. "Even when I was standing there at the altar, I knew I was making a mistake," reflects Bif. "For some reason, I ended up going through with it, but the marriage was seriously over before it even began."

Bif went on to later lead the bands Gorrilla, Gorilla, Chrome Dog, but in 1995 quit both to work on her first album "Bif Naked."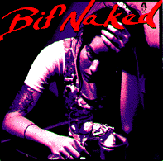 The album gave her a chance to express herself more creativley, and Bif felt as though she had found her niche. She soon became straigt edge, giving up alchohol, cigarettes, destructive relationships, and red meat.
This past year, Bif toured with Kid Rock and the Cult, and had a small place on the Lilth Fair. Now with the release of "I Bificus" we can expect to see alot more of her.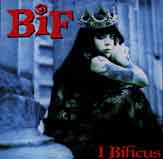 "To this day I think, 'Man, if I am lucky enough to get ten people out to my show, I'm totally excited,'" she enthuses. "My mom likes my records, and you know what? When your folks are proud of you for what you did, everything else is gravy!"


Sources:
Check Here
Back